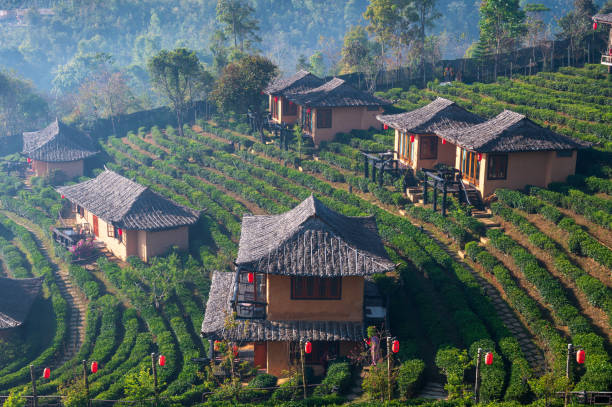 Live like a Thai farmer
If you want to experience the authentic farmer lifestyle, your best bet is to choose a rural destination. Popular options include Chiang Mai, Chiang Rai, Kanchanaburi, and Issan.
Book a homestay – To fully immerse yourself in the farming lifestyle, book a homestay with a local family.
Participate in Farming Activities – You can experience farming by participating in activities such as rice planting, harvesting, and livestock farming. You can also learn more about traditional farming methods from your hosts.
Explore the area – Take some time to explore the area and learn about the culture. Visit local markets and temples and sample traditional Thai cuisine.
Take part in local festivals – Thailand is known for its lively festivals and many rural areas have their own unique celebrations. Check the local calendar for festivals during your stay.
Life as a Thai farmer can be a unique and rewarding experience, giving you an insight into the traditional way of life. Remember to be respectful of your hosts and to follow their customs and traditions.
Looking to book a Live Like a Thai Farmer holiday?
Talk to us, we'll take care of it